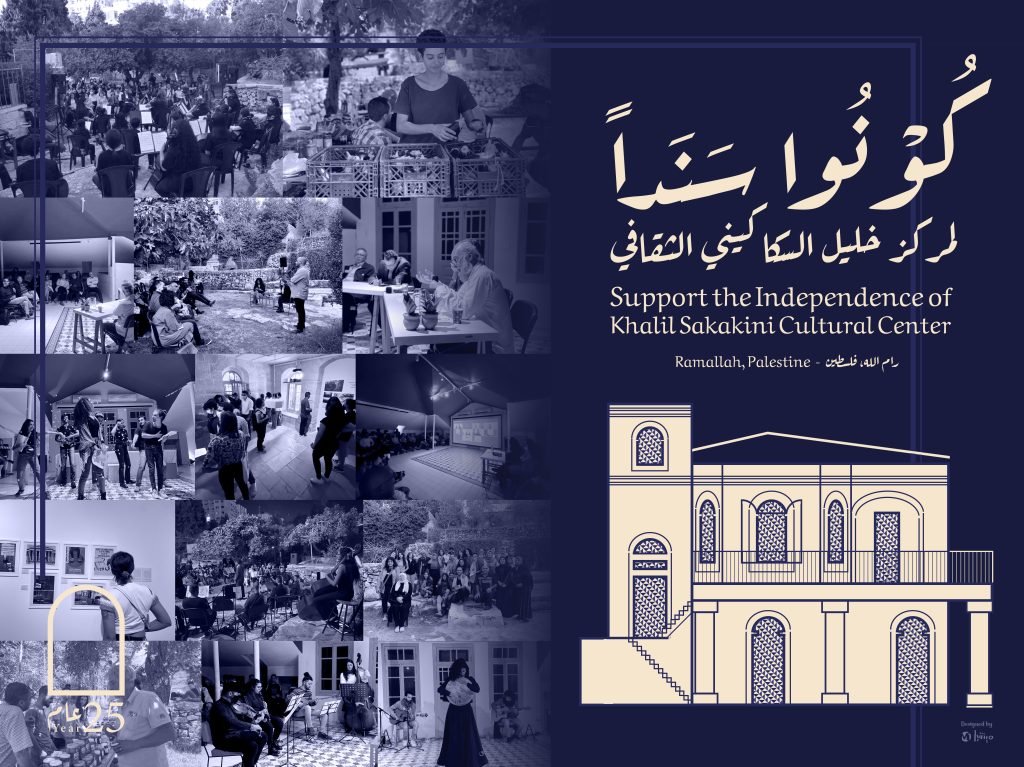 Khalil Sakakini Cultural Center (KSCC) is running this campaign to maintain the sustainability of its four main programs; Land, Literature, Visual Art, and In Reach. Over the past 25 years, the center has been promoting culture and arts in all their forms, acting as a place of inspiration and empowerment for the community, artists and cultural practitioners to experiment and take action in Palestine.
KSCC is a center for the people: through joint cultural production with the community, the center works continuously to reach a greater margin of independence in order to achieve sustainability for the programs and the center, by providing and developing alternative and diversified sources of income through various community partnerships.
Today, with the economic challenges facing us, we turn to you, our extended communities, to join us and be part of our grassroots communities from around the world to support us develop the independence of our programs, and for KSCC to remain a cultural incubator open to all.
To Support us and to sustain our community-based programs at KSCC. Please visit; Support KSCC